Holly and Poppy are GSP girl litter mates who have always lived in the same home. Holly is Liver and ticked and is 3.5 years old. She is a relatively small girl – about 21" at the shoulder. She is being rehomed through no fault of her own following a change in family circumstances . Her owner feels that now that she is working, she hasn't the time to give these girls the attention and exercise that they need, so has sadly decided to rehome them. Ideally we would like to rehome them together, although if that isn't possible, we will consider rehoming them individually, although the new home should already have another active dog as a companion.
Holly is house-trained and crate-trained.
Holly is in perfect health.
She is micro-chipped vaccinated, spayed and docked
Holly lives with her sister, Poppy, from the same litter and Daisy, a Springer spaniel of the same age. She is close to her sister. When out on walks she stays close to her sister Poppy. And doesn't take any notice of other dogs.
Holly is very good with children and lives with Ava, 6 years old and George, 12 years old. She can be bouncy and jump up but once she has said hello she is calm.
Holly will bark if someone comes to the door, but once reassured by her owner she is quiet. She will let strangers pet her when out and about. She doesn't pay any attention to people when out and about unless they make a fuss of her.
Holly has no experience of cats as she has not encountered any
Polly has no experience of stock such as chicken; sheep; cattle; horses; etc.), so would need to be carefully introduced to them.
Holly does pull when on a lead if walked with Holly and Daisy. She also pulls when first out on a lead but does settle after a while. Using a harness helps with this. She isn't walked much on a lead as she is usually taken in the car to fields when she runs off lead with the other two dogs.
Holly has good recall., and doesn't go far from her owner.
.
The maximum time Holly is left is 4-5 hour, she is left in a large room with Poppy and Daisy.
Holly travels well in the car coping with long car journeys with no problem. In the back of my Golf Estate with a dog guard, but not crated.
Holly loves fetching a ball when out walking (continually !) Finishing off cups of tea and coffee.
What does your dog fear?: Other dogs stealing her ball.
How does your dog act when fearful?: ?: She just holds the ball in her mouth instead of dropping it until they have passed.
Has your dog ever bitten anyone?: No
Has your dog ever bitten another dog?: No
Where does your dog sleep at night?: In a crate with Poppy.
Where has your dog spent the day?: in the house/garden
What brand of dog food does your dog eat?: Arden Grange Dry Chicken and Rice - Twice a day 8am / 5pm
Has your dog had any training and by whom?: No
List commands your dog knows?: Sit, stay. wait, no, off (when jumping on furniture) down (if jumping up) leave, here.
What would you describe as your dog's bad habits?: Bouncing up and running around when her owner enters a room.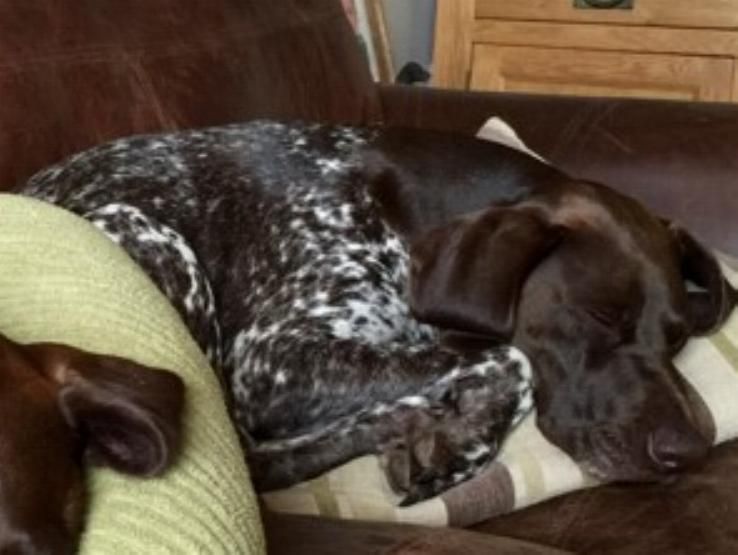 Why are you surrendering your dog?: Holly, Poppy and Daisy came to live with us as puppies within a month of each other. My partner was able to walk them and generally look after them. We split up earlier this year. I have tried to maintain a good standard of living for them but it is very difficult due to looking after two children on my own and now I am working part time.
Describe the ideal home for your pet?: Ideally I would like Holly and Holly to stay together. They need to be in a home where they have lots of cuddles, especially on an evening whilst watching TV on the sofa ! Exercise is most important, not just a walk around the block, but at least an hour running off lead. If they are together they would be fine to leave for a few hours a day.
Holly is looking for an active and experienced home. Ideally, she would like to be rehomed with Poppy, but if that isn't possible, then would need a home with another active dog (as she has always lived in a group). Holly can be rehomed with dog-savvy children. As her cat-status is unknown, we would not recommend Holly to live with a cat. Holly is a young and active girl who would benefit from ongoing training – particular as mental stimulation. At her age she could easily be trained for any activity that her new family wanted to involve her in.
Holly currently lives in the Bristol area.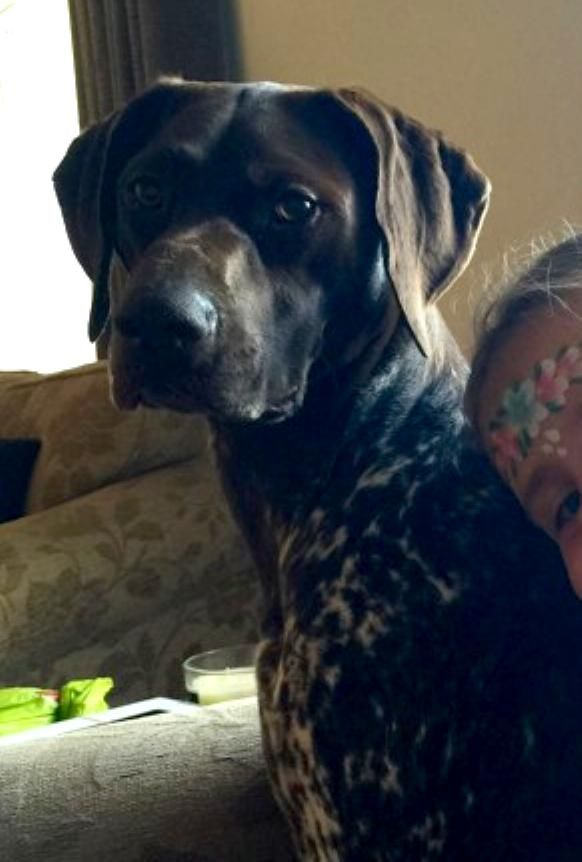 If you are interested if offering a home to this girl, please get in touch.
N.B. If you haven't already done so, please complete our on-line Adoption Interest form before contacting us:-
http://www.gsprescuesw.co.uk/adopt.html