Well, I am ashamed to say that it has been over a year since I last posted an update on Morgan and he has had so many adventures during this time … the most recent being sharing home with Rupert our first foster dog. Morgan has approached this new challenge in his normal laid back fashion … sharing his bed … his toys and even his dad!!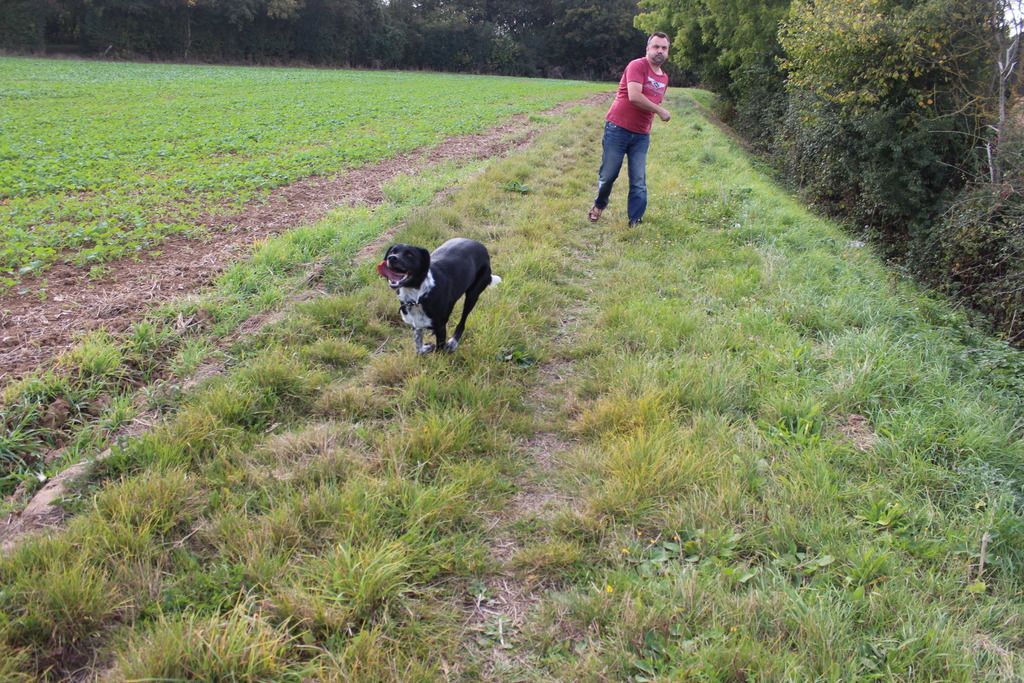 Enjoying dad time!
Morgan has enjoyed two holidays since our last update, firstly a return to Somerset but this time taking along one of his favourite people, my mum. An excellent holiday with fantastic walks and streams to splash around in, there is also a huge garden with a river at the end which just happens to be the location for many a dog walker … so plenty of friends to meet.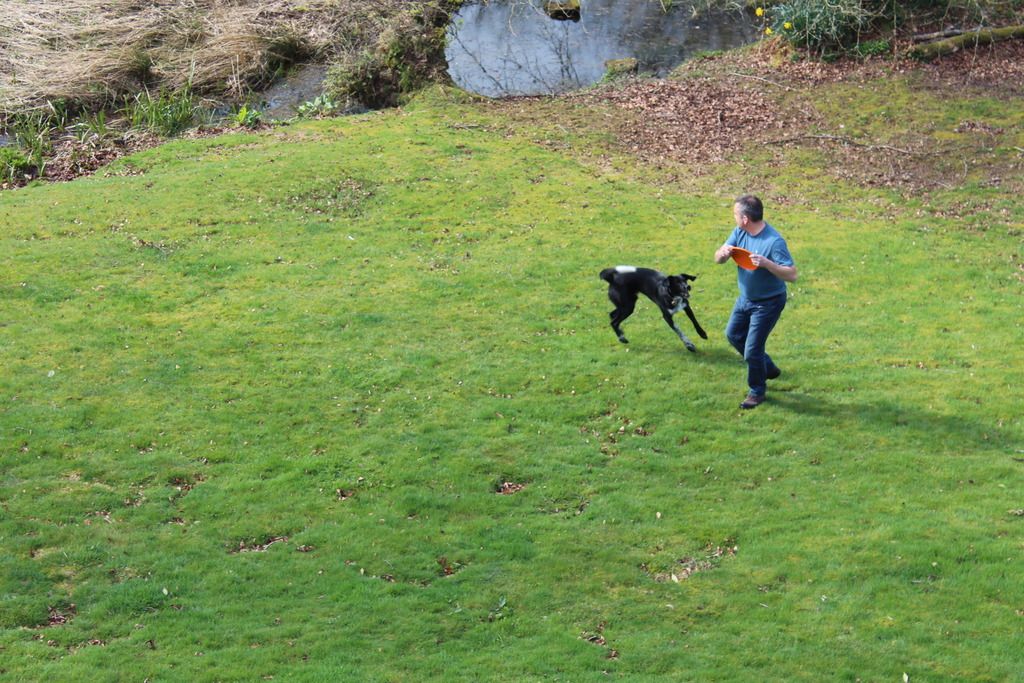 Playing in the garden on holiday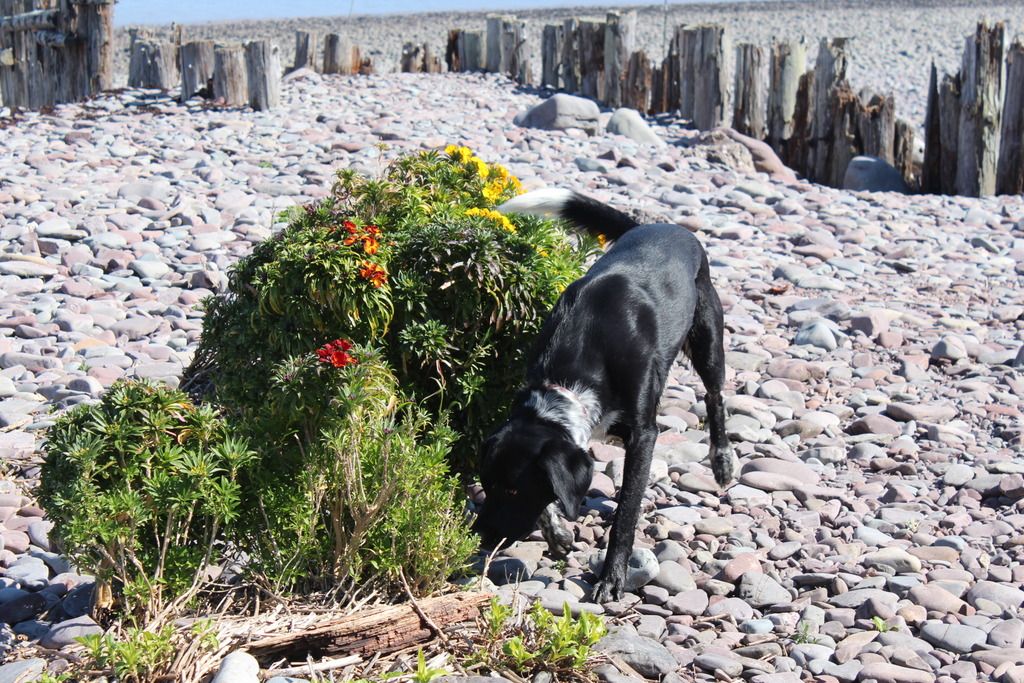 Beach time on holiday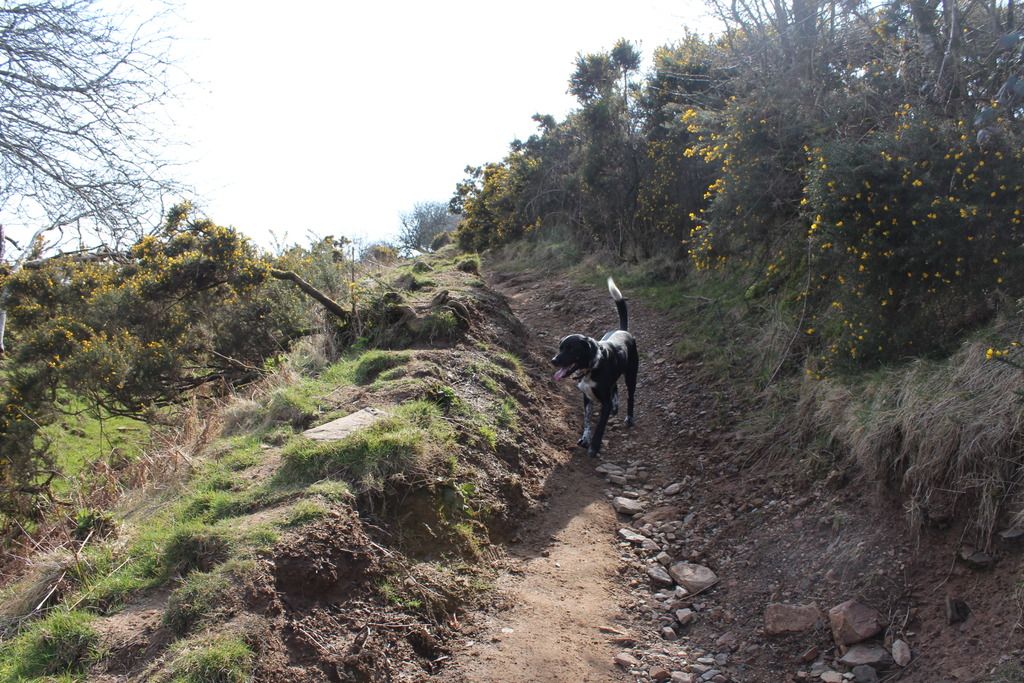 Long walks on holiday
Tarr Steps was a particular favourite with loads of dogs and a shallow river, excellent for playing and sharing his favourite toy … a floating luminous green stick! On meeting two young Labradors the three boys caused bedlam when they decided the fastest way across the river was to make a mad dash across the stone bridge. For those that know Tarr Steps this is a very narrow set of stones … the ensuring scene saw Morgan run between the legs of an unsuspecting man as another grabbed up his children as the Labradors descended at full speed. This caused great amusement among onlookers … we left not soon afterwards … the shame!
Morgie's Labrador friends … Tarr Steps in the background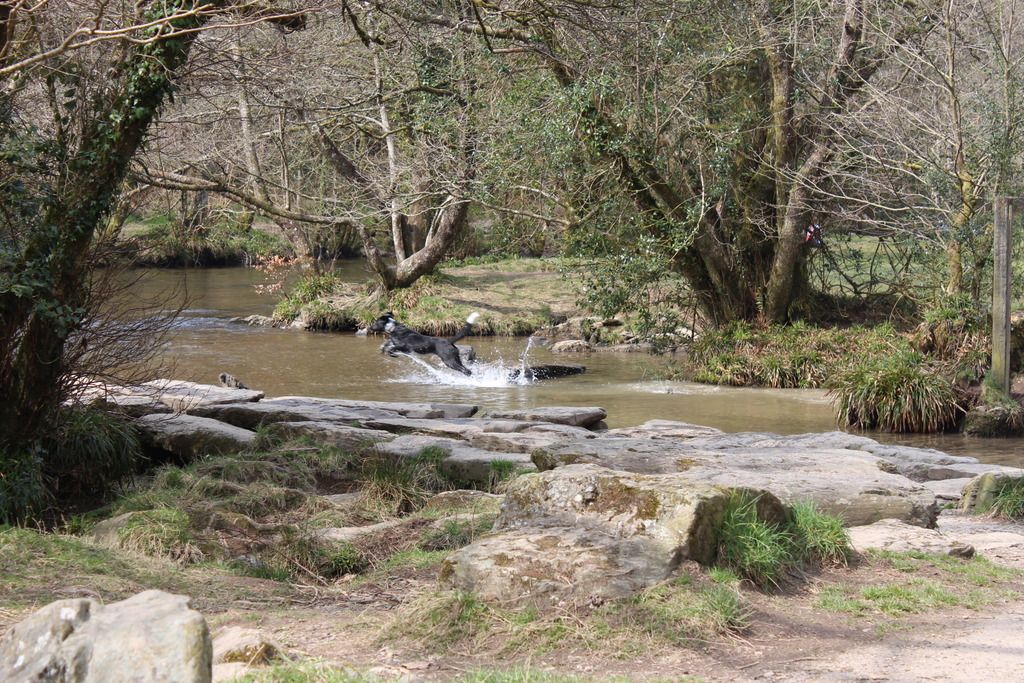 Playing in the river
Morgan also enjoyed his annual trip to France … the Lot region this time. He is still bemused by the swimming pool but at least we didn't get the frantic running around and barking as it was a little too cold to swim. There were lots of walks in the woods and on one day he met the hunt dogs … this was a time for the lead to go on!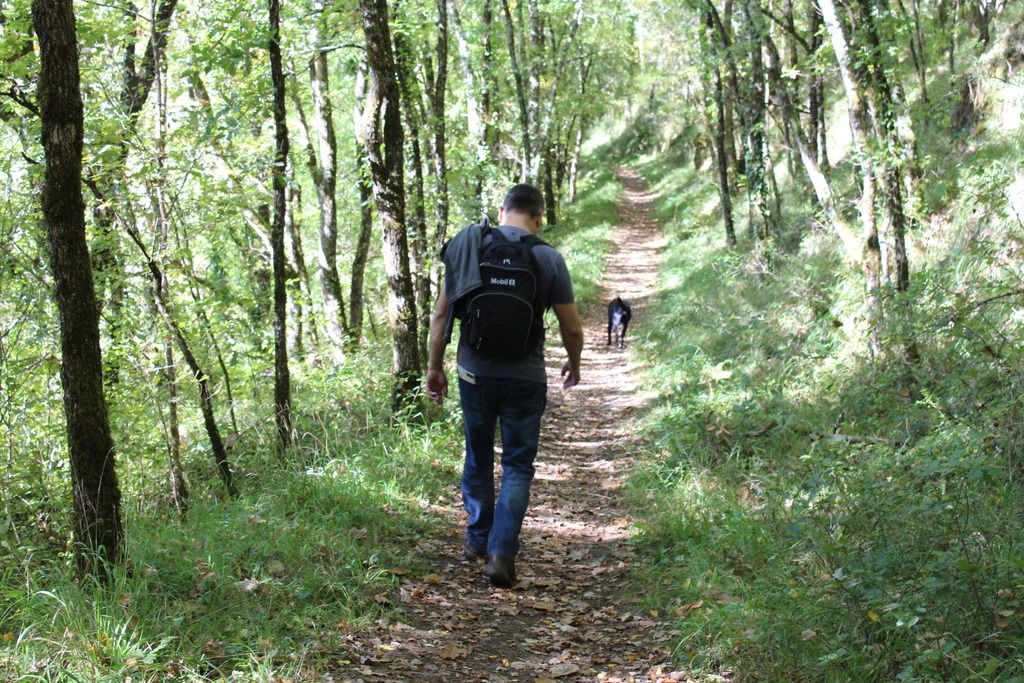 France … long walks in the woods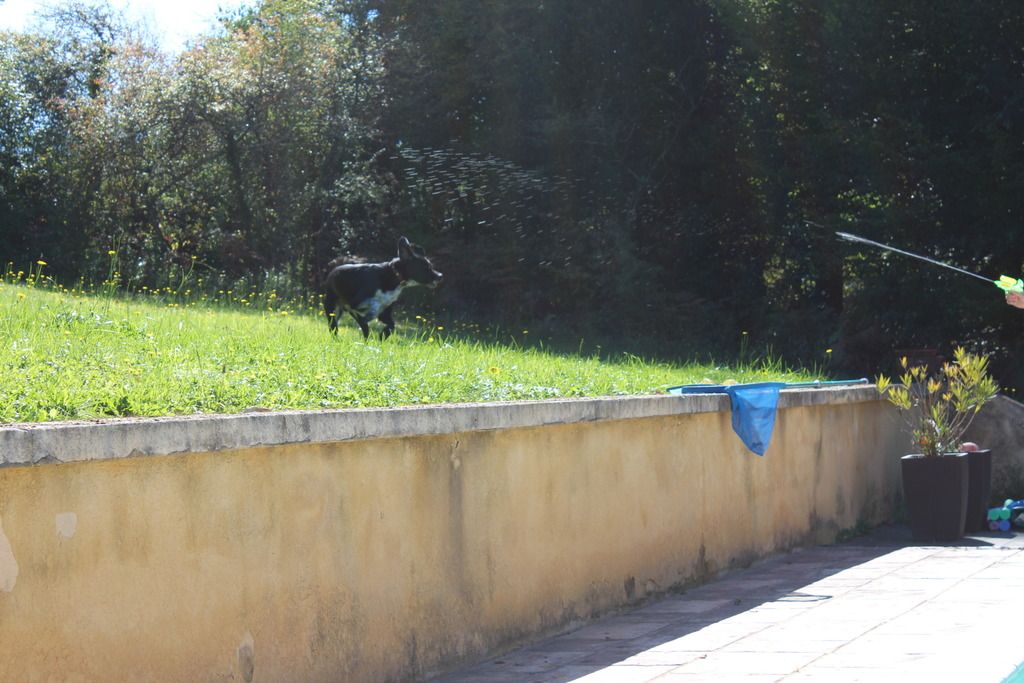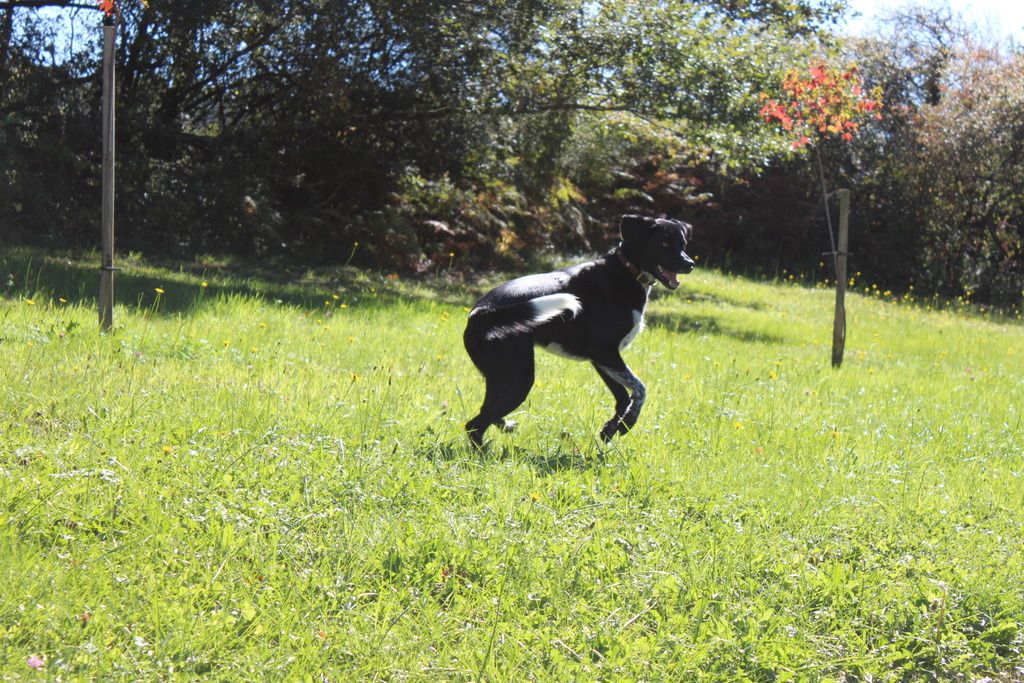 Water pistols by the pool
Back in February we had a new addition to our wider family in the form of our great nephew Josh … Morgan has been a great hit and Josh is fascinated with him … as is Morgan with Josh. When Josh cries Morgan goes to his toy basket, fetches a toy, and drops it by Josh's baby seat and then proceeds to sit near him as if waiting for him to join in with a game. Josh on the other hand loves Morgan's tail … it being always wagging and so long … something his own dogs don't have being pug/shitzu crosses.
We also have many new adventures ahead of us as we have bought a classic camper van and have one weekend under our belts and many days out already under our belt … here is Morgan with my mum and Bertie the Camper Van!
First Campervan holiday … my mum came along
So as Christmas fast approaches Morgan and his foster brother Rupert have already started the build up with turkey yesterday and I know that when we arrive at my mum's tomorrow for a full-on family Christmas presents from Santa will be waiting their arrival. Will try and get some photos for Morgan's and Rupert's threads.
As ever we can only say a massive thankyou to Sarah for allowing us to make Morgan part of our family, he is truly loved to bits by us all and actually most of the village … but also another massive thankyou to Sarah and all the other people who help give these dogs a chance of new lives.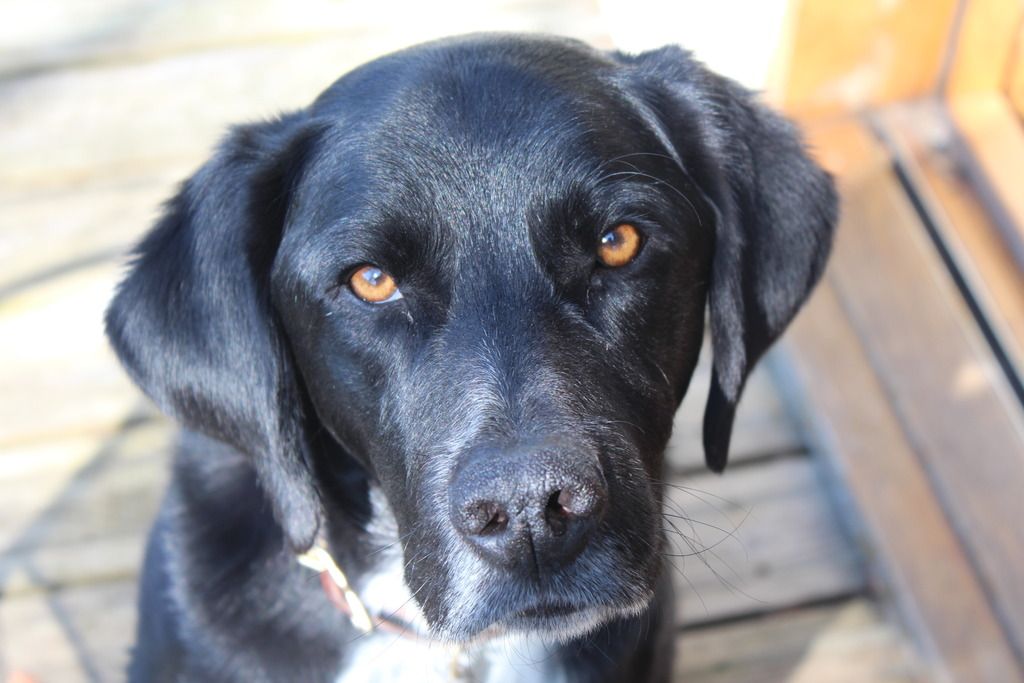 Our beautiful Morgie x
Merry Christmas
Charlotte, Colin, Morgan and Rupert (the foster dog) x